1993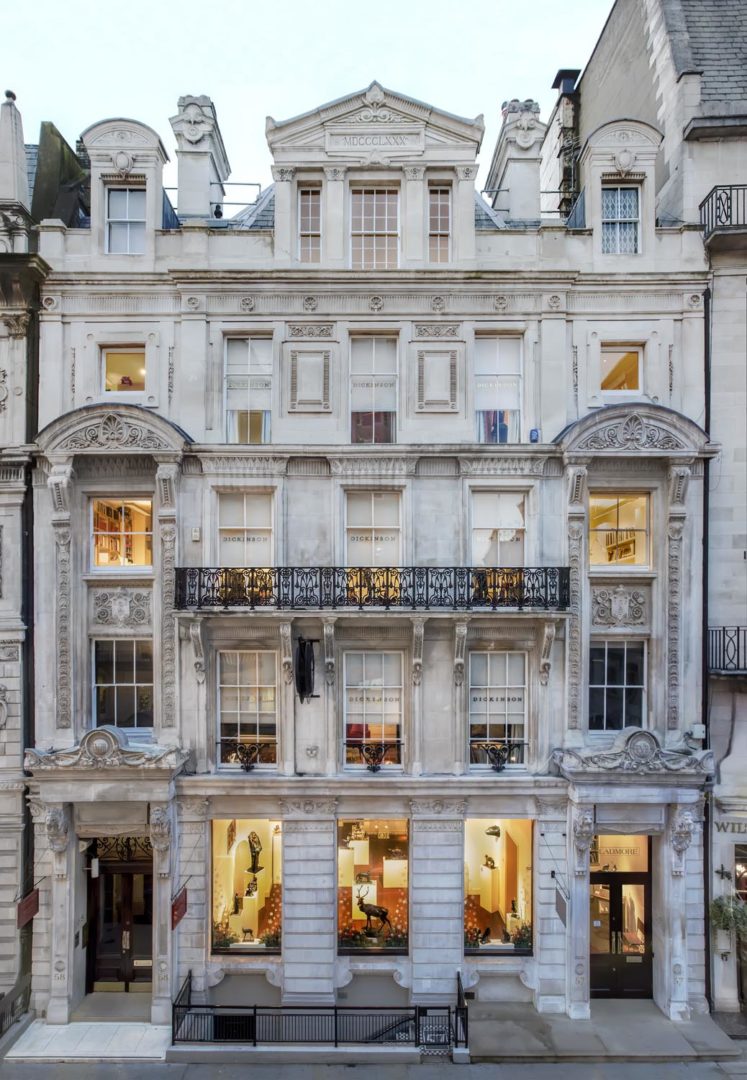 Simon Dickinson, formerly Head of Christie's Old Master and British Pictures Department, and David Ker, a dealer in British and Sporting Art, found Dickinson at 58 Jermyn St.
1994
Dickinson negotiates several high-profile museum sales, including Correggio's Head of Christ to the Getty; Guercino's St. Sebastian succoured by two angels to the Fitzwilliam; and Batoni's Portrait of Sir Wyndham Knatchbull-Wyndham to LACMA.
Dickinson expands to New York, opening a gallery under the leadership of Ian Kennedy, formerly a Director of Old Masters at Christie's.
Leonardo's Codex Leicester (also known as the Codex Hammer) is bought by Bill Gates at Christie's New York for $30,802,500.
1995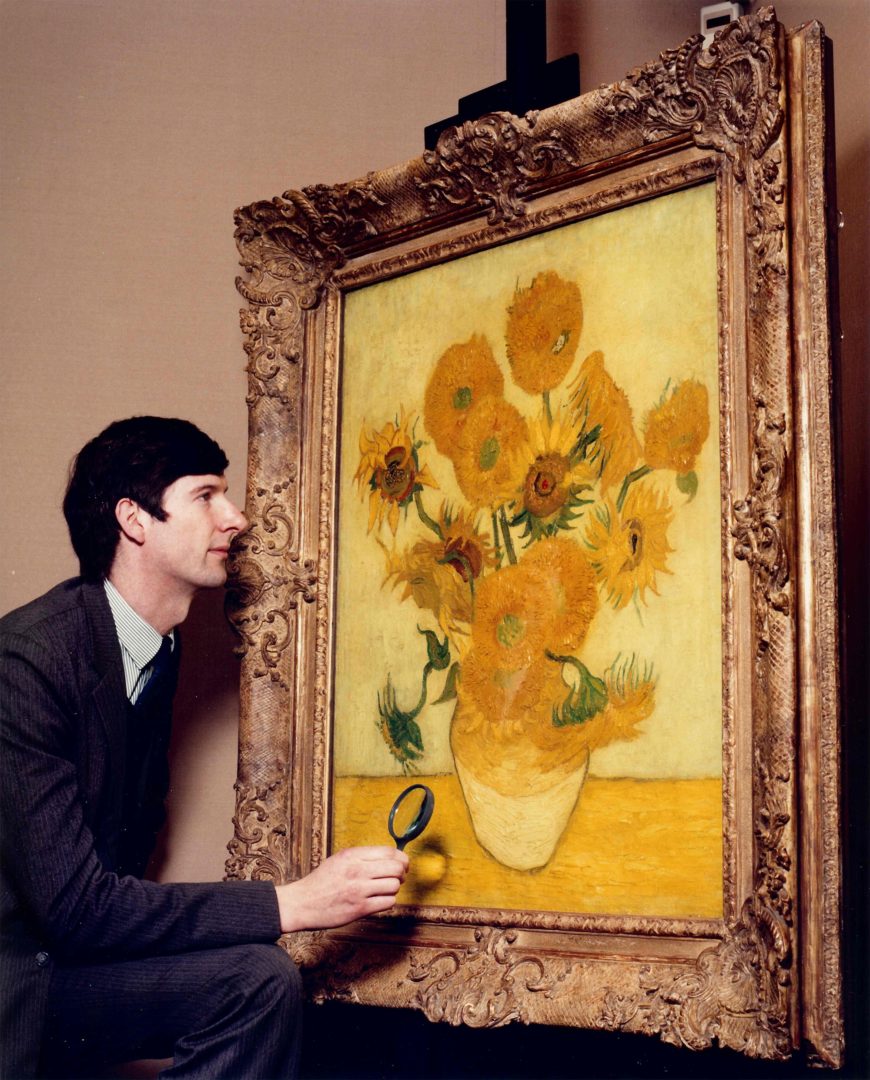 Dickinson makes several major sales, including Giulio Romano's Spanish Holy Family, sold to the Getty; and Stubbs's Mares and Foals, sold to a Private Collector.
Dickinson broadens its scope to include Impressionist and Modern Art under the direction of James Roundell, formerly Head of Christie's Impressionist and Modern Department. During his time at Christie's, James achieved a world record price for Van Gogh's Sunflowers when he took the winning phone bid on behalf of the Yasuda Insurance Company in Tokyo. After the sale of the Van Gogh Sunflowers in 1987, one of the Japanese delegates sent to collect the picture declared: ''Mr Roundell, in Japan you are nearly as famous as Margaret Thatcher!'
1996
Dickinson achieves several notable sales to museums, including two to the Getty (Ercole de' Roberti's Saint Jerome in the Wilderness and The Journey of Three Kings by the Master of St. Bartholomew) and one to the National Galleries of Scotland (Guercino's Erminia finding the wounded Tancred). Other top sales to Private Collectors include Titian's Giovanni Battista Castaldo; Van Gogh's Intérieur d'un Restaurant; and Degas' Danseuse à la Barre.
The art world is reminded of the power of provenance when the Estate of Jacqueline Kennedy Onassis sale totals $34.5 million at Sotheby's New York, smashing the pre-sale estimate of $4.6 million.
1997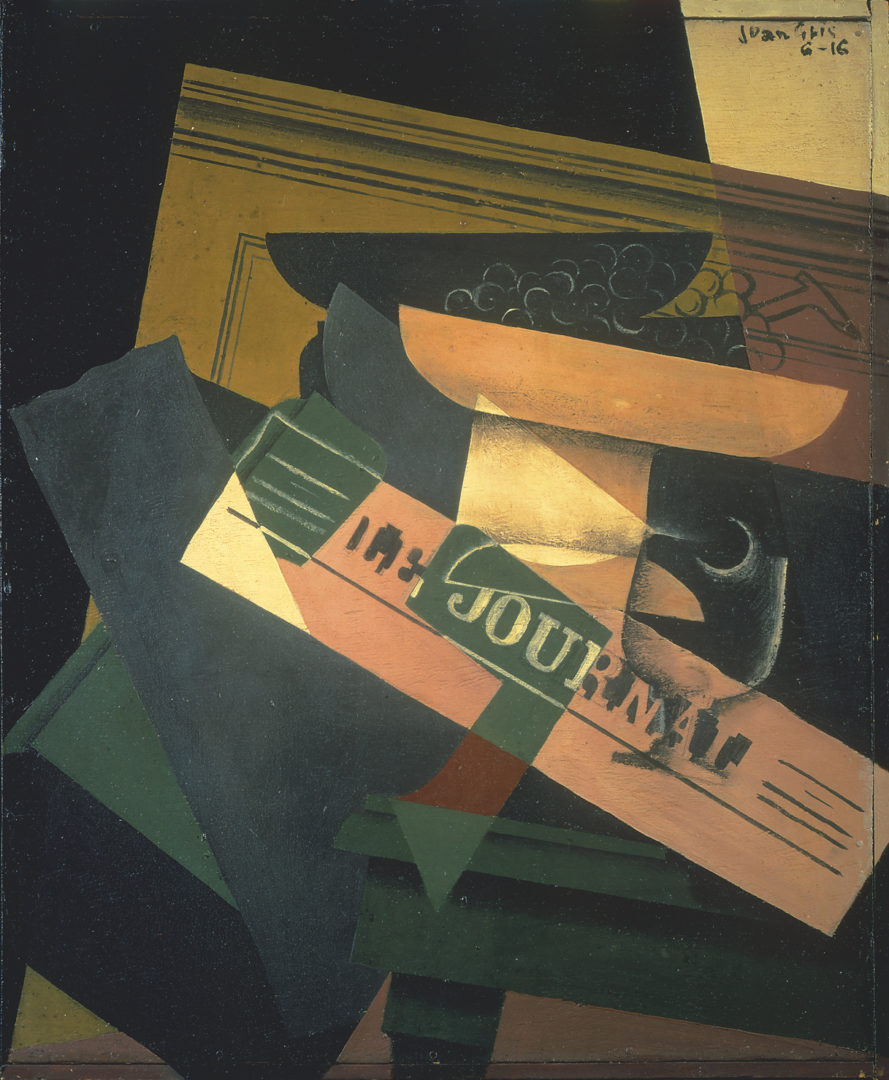 Dickinson negotiates the sale of Bassano's Portrait of a Franciscan Friar to the Kimbell; and Gris's Nature Morte avec Compotier et Journal to the Reina Sofía. Major sales to Private Collectors include Canaletto's Westminster Bridge; Renoir's Portrait de Rapha; Toulouse-Lautrec's Danseuse assise aux bas roses; and Gauguin's Maternité II.
At Christie's New York, the Victor and Sally Ganz sale totals $206.5 million against a pre-sale estimate of $125 million. Highlights include Picasso's Le Rêve ($48.4 million) and Woman Seated in an Armchair ($24.7 million).
1998
In March, Dickinson exhibits at TEFAF Maastricht for the first time, which it has done now for over two decades. Notable sales this year include Canaletto's Old Somerset House from the River Thames, Pissarro's La Campagne aux Environs de Conflans and Ruscha's Amphetamines, all acquired by Private Collectors.
Later in the year, James is joined in the Impressionist and Modern department by Emma Ward.
1999
Dickinson New York moves to new premises and opens with a show entitled Rome and the Campagna.
Highlight sales to museums this year include Watteau's L'Accord Parfait (acquired by LACMA); Fragonard's Fountain of Love (purchased by the Getty); and Botticelli's Virgin Adoring the Christ Child, which was acquired by the National Galleries of Scotland after it was rediscovered and attributed to Botticelli by Simon Dickinson.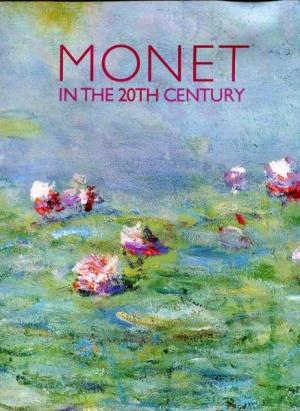 The Royal Academy stages its acclaimed Monet in the 20th Century exhibition. This blockbuster show becomes the most popular art exhibition ever held in Britain.
2000
Dickinson marks the millenium with a number of high-profile sales to public institutions, notable among them a Mars disarmed by Venus by Rubens and Jan Brueghel the Elder (acquired by the Getty); Miro's Paysage bleu à l'Araignée (sold to the Reina Sofía) and Canaletto's set of four vedute painted for Stefano Conti (acquired by the Museo Giovanni e Marella Agnelli). Works by Blake and Boetti, among others, are sold to Private Collectors.
Painters in Paris 1895 – 1950 is declared the Metropolitan Museum's top show of the century. The Tate Modern opens with Louise Bourgeois' I do, I undo, I redo as its first installation in the Turbine Hall.
2001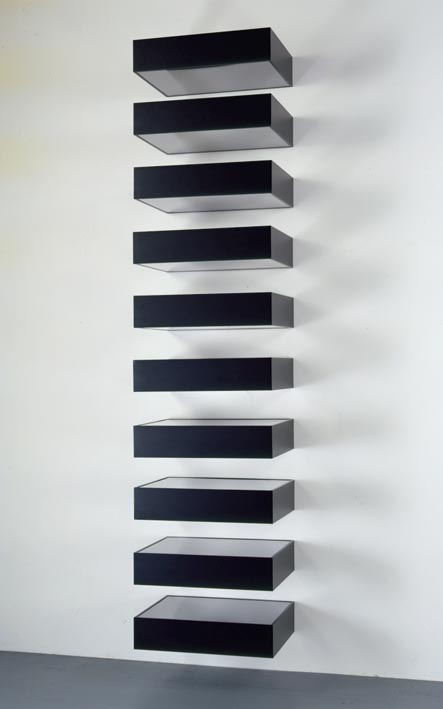 Dickinson New York stages Black + White Post War Art. Significant sales include Parmigianino's Portrait of a Young Man; Rodin's La Cathédrale and Le Penseur; Pissarro's Jubilee at Bedford Park; Giacometti's Nu Debout; Schmidt Rotluff's Die Lesende; Johns' Device Circle; Judd's Untitled; and Koons's Three Ball Total Equilibrium, all sold to Private Collectors.
2002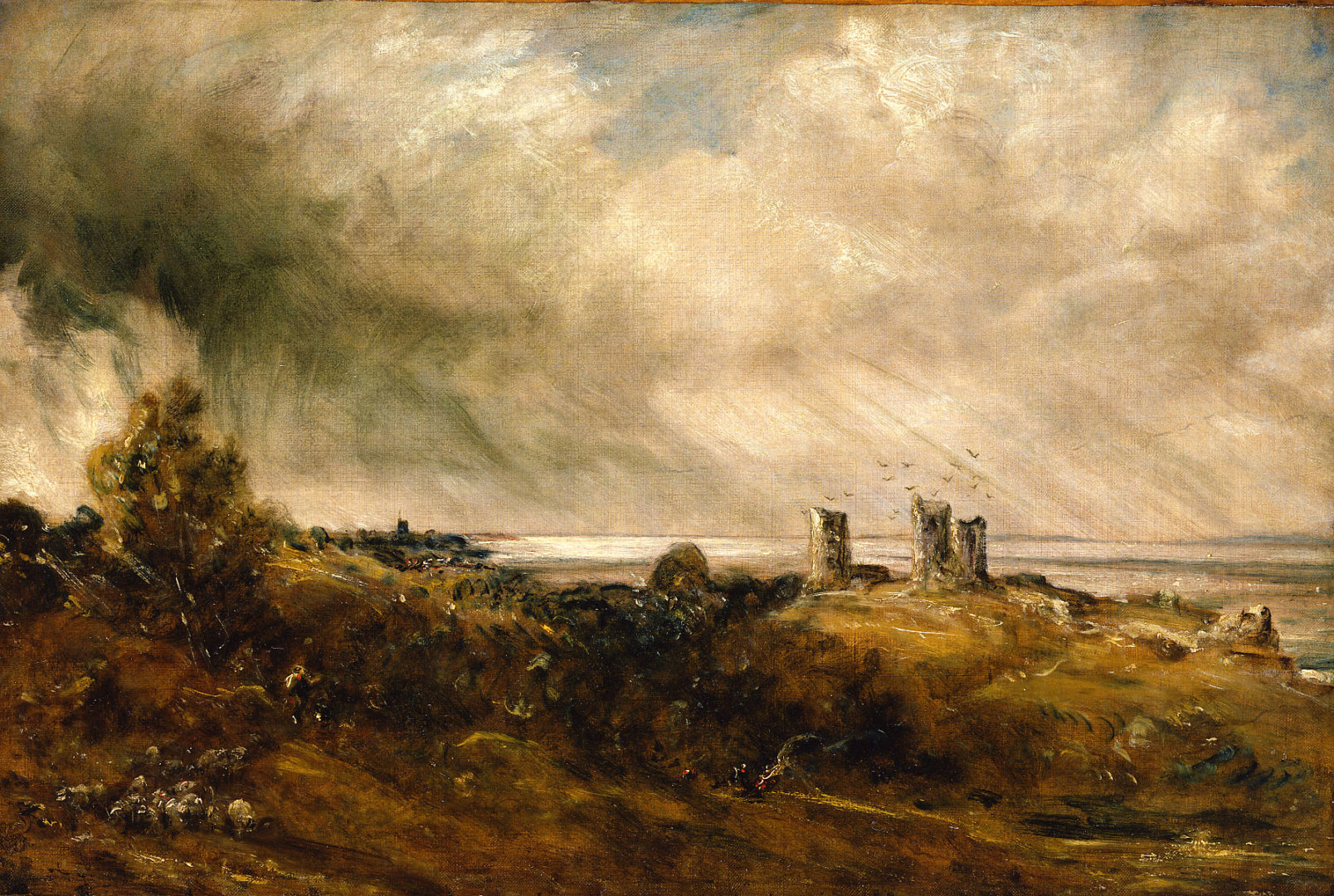 Among this year's museum sale highlights are Boucher's La Lavandière, negotiated to the Clark Art Institute; and Raeburn's group portrait of The Allen Brothers, acquired by the Kimbell. Notable sales to private collectors include works by Mondrian, Constable, Ruysdael, Chardin, Giacometti, Vlaminck, Richter and Ruscha. Dickinson New York stages Julio González: A Retrospective Exhibition.
Rubens's macabre Massacre of the Innocents breaks the world auction record for any old master painting, selling at Sotheby's London for £49.5 million. The Tate Modern brings together masterpieces by two titans of Modern Art for Matisse Picasso.
2003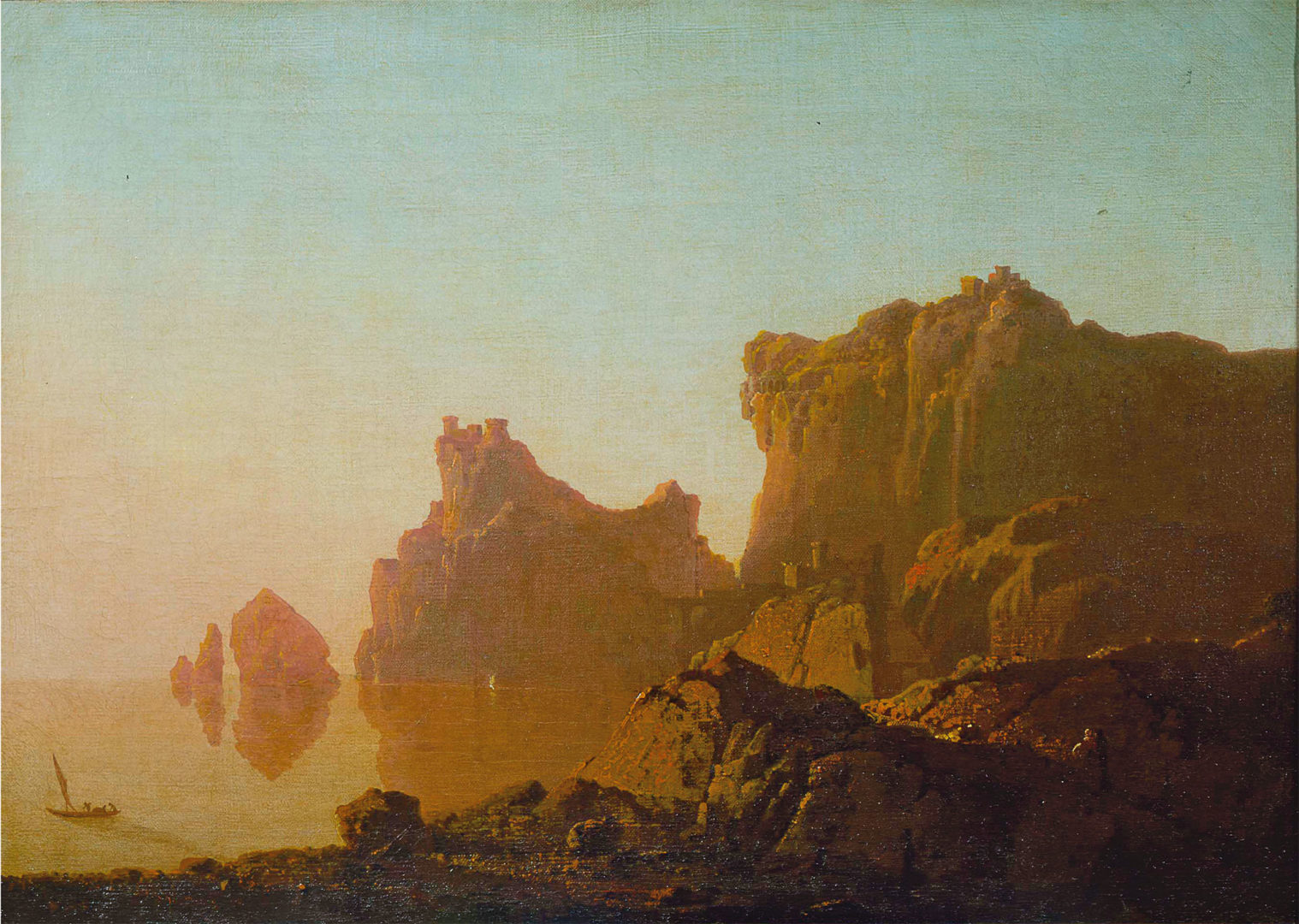 Dickinson New York stages Aftershock, an exhibition focusing on Postwar art. Top private sales include works by Bacon, Kiefer, Prince and Richter (foremost among them Richter's iconic Zwei Kerzen). Dickinson also negotiates Wright of Derby's Gulf of Salerno to the Art Institute of Chicago.
2004
Mostaert's Portrait of a Moor is sold to the Rijksmuseum. Sales to Private Collections include works by Moroni, the Master of Hoogstraten, Monet, Dalì, Bacon and Pistoletto.
A new market frontier is broached with the sale of Picasso's Garçon à la Pipe, a rare Rose Period oil painting, for $104.2 million at Sotheby's – the first picture to break the $100 million mark at auction. Damien Hirst holds his 'Pharmacy' sale at Sotheby's, selling all the art and objects from his popular restaurant, and raises £11.1 million.
2005
Important sales of the year include works by Batoni, Landseer, Pissarro and Matisse, among others, all sold to Private Collectors.
2006
Among the highlight sales to Private Collections are pieces by Turner, Memling, Pissarro, Renoir, Vlaminck, Degas, Matisse and Picasso. Dickinson New York stages an exhibition dedicated to Richard Hamilton. 
2007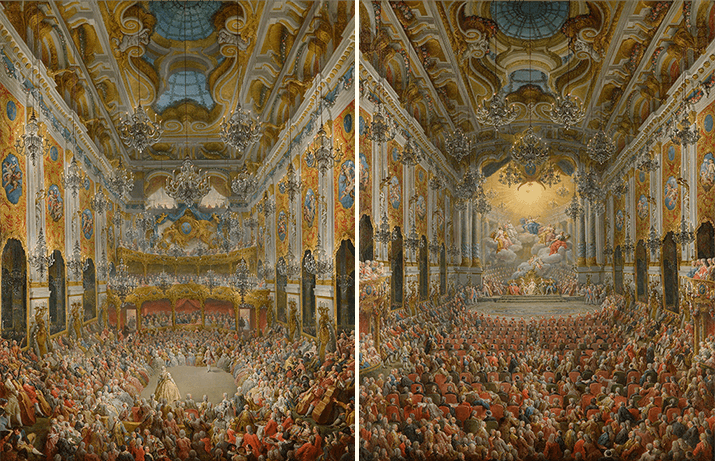 Dickinson realises its most commercially successful year to date, riding high on the buoyant art market. Several shows are staged in London and New York. The Getty acquires Claude's Landscape with the Abduction of Europa. Other notable sales to Private Collections include vedute by Bellotto and Panini; Impressionist and Modern examples by Monet, Manet, Kirchner, Picasso, Schlemmer, De Chirico and Beckmann; and Postwar and Contemporary pieces by Fontana, Hirst and Hamilton.
A copy of the Magna Carta sells at Sotheby's New York for $21,321,000.
2008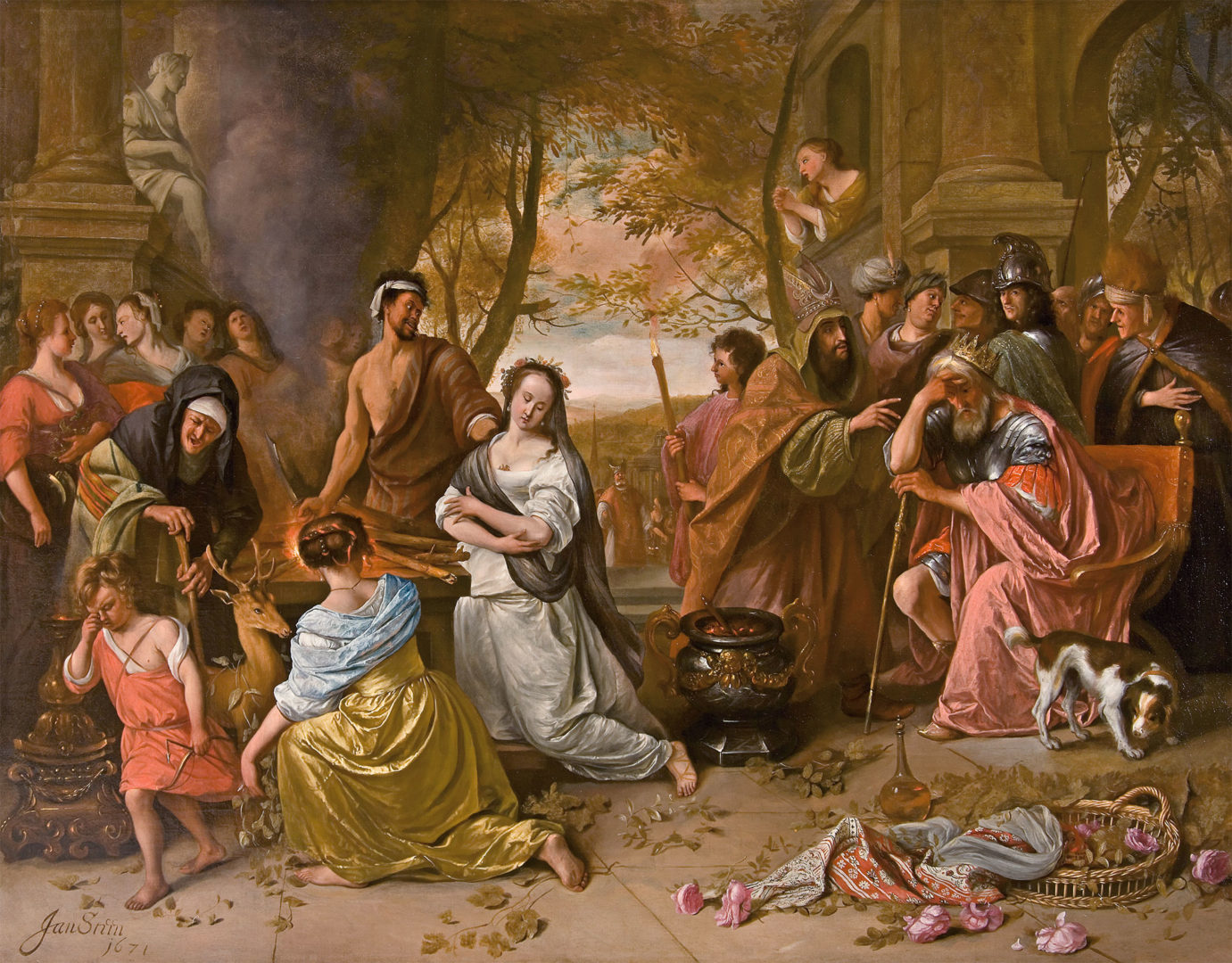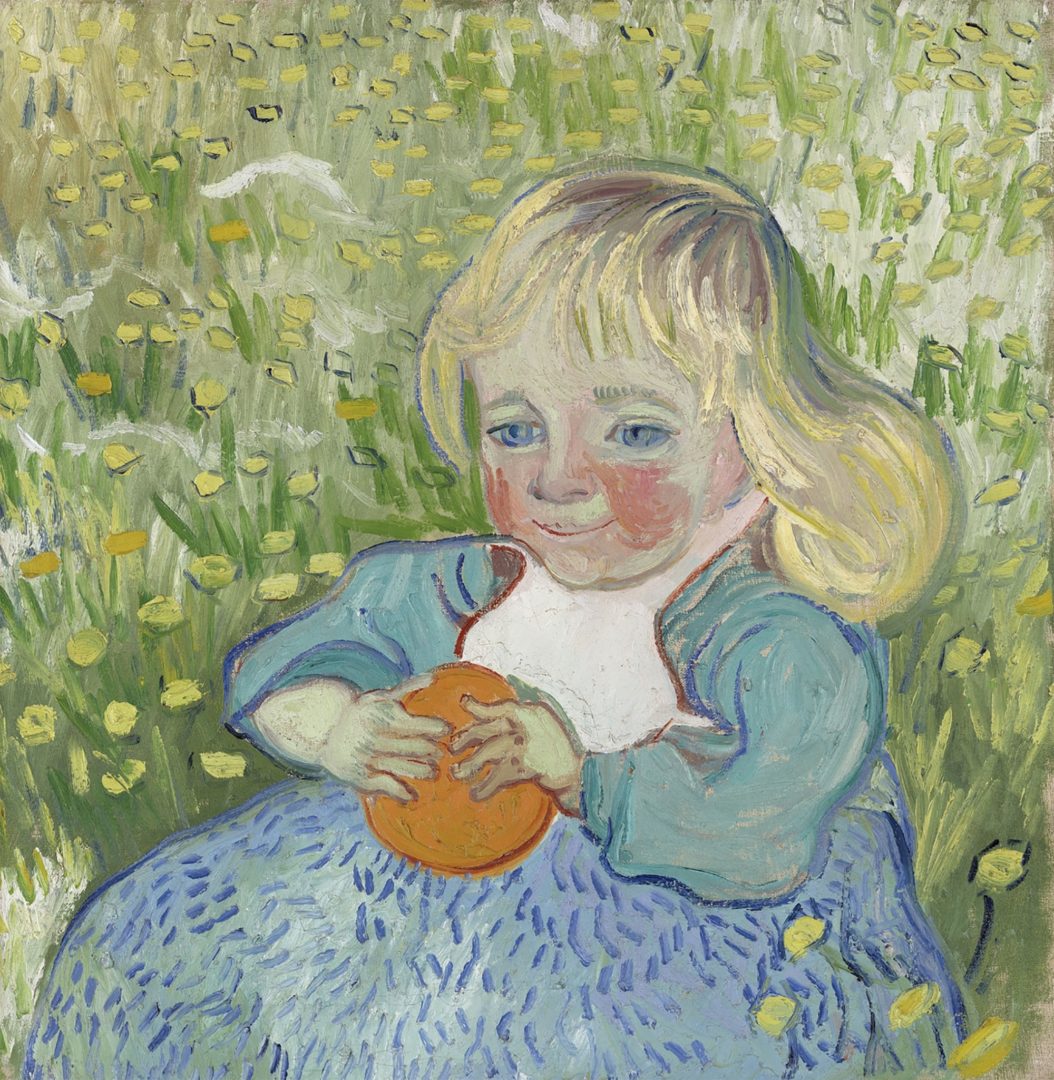 Another successful year of sales to museums, including Steen's Sacrifice of Iphigenia (acquired by the Leiden Collection) and an early Tuscan Crucifixion with Mary Magdalene and John the Evangelist (acquired by the Fondation Cognac-Jay). Among the top sales to Private Collectors are works by Memling, Degas, Monet, Picasso, Van Gogh, Richter, Auerbach. Dickinson New York stages five exhibitions dedicated to old and modern masters.
Despite the collapse of the world financial markets, Damien Hirst's sale 'Beautiful Inside My Head Forever' earns Sotheby's a total of $127 million – ten times the previous total for an auction dedicated to a single artist.
2009
Important exhibitions are staged in both London and New York, including Sporting Art: From Stubbs to Munnings at Dickinson and Master Drawings: Sol Lewitt to Agnew Martin at Dickinson New York. Bellini's Madonna and Child is sold to the Louvre Abu  Dhabi, scheduled to open in 2017. Sales to Private Collectors include pieces by Eworth, Sebastiano del Piombo, Monet, Gorky and Kapoor.
The fashion and art worlds collide at the popular Yves Saint Laurent and Pierre Bergé sale of paintings, sculpture, decorative art and antiques, held at the Grand Palais in Paris. Some 700 items were on sale for an initially estimated total value of 200 to 300 million euros. The final result was 373.5 million euros, later donated to the medical research foundation set up by Pierre Bergé.
2010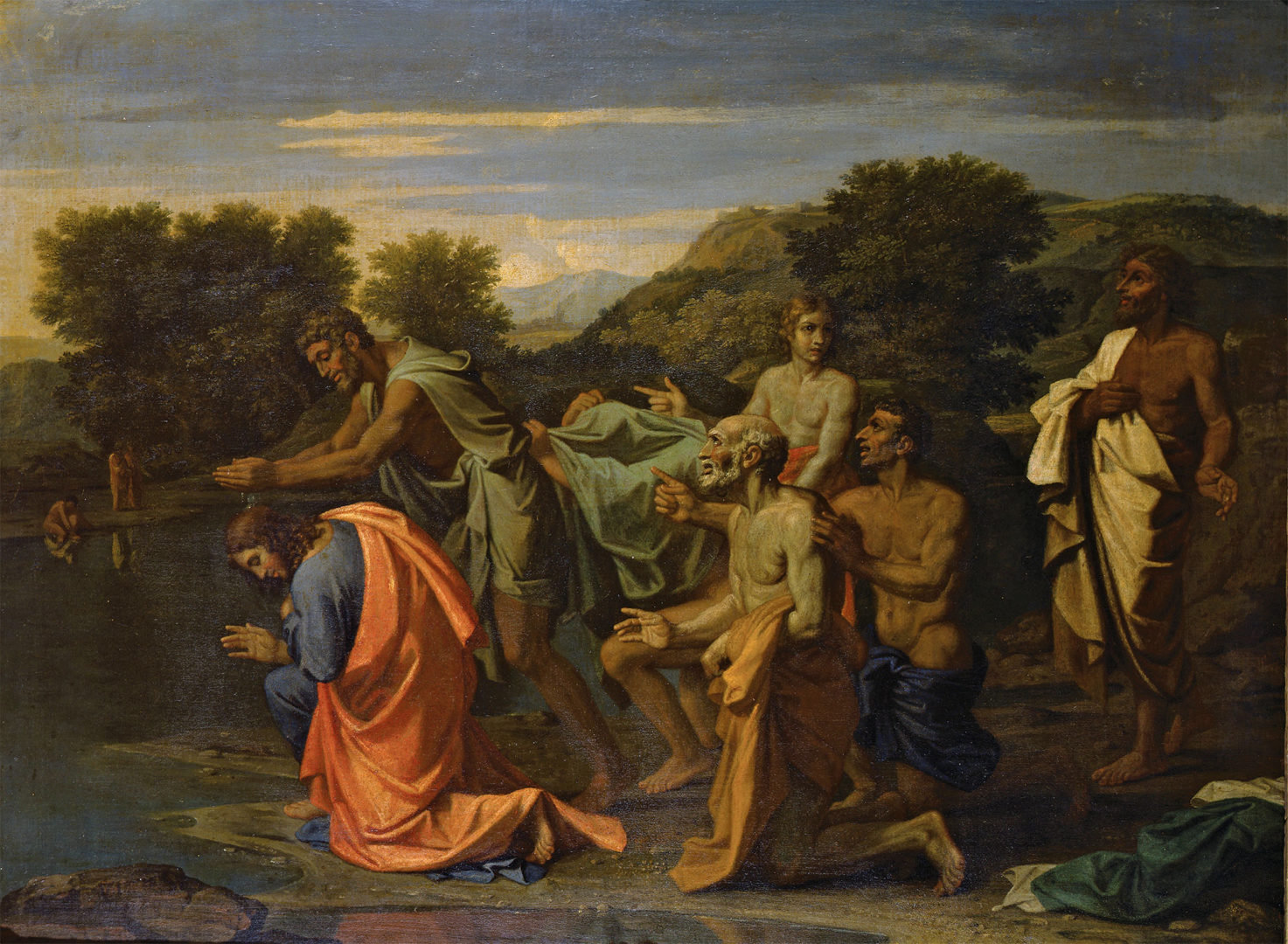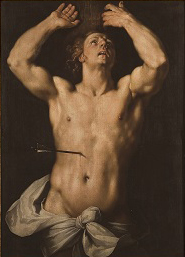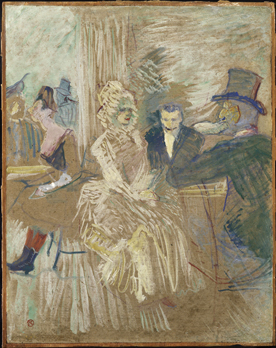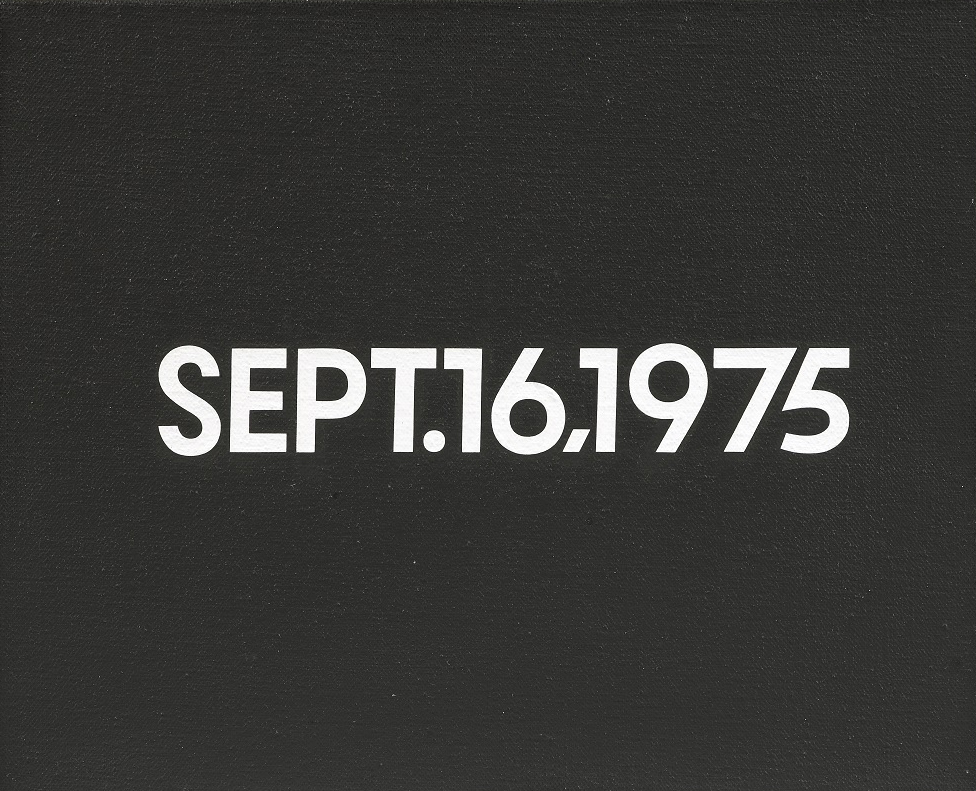 The Gallery achieves a number of top sales to Private Collectors at TEFAF Maastricht this year, including works by Poussin, Van Haarlem, Caillebotte, Corot, Toulouse Lautrec, Auerbach and Kawara. Dickinson makes its first appearance at the new Masterpiece fair in London. Other important works sold include a Gauguin still life and a Kandinsky landscape.
Picasso's Nude, Green Leaves & Bust is sold at Christies New York for $106.5 million – a new record for Picasso and the highest price paid for a work sold at auction to date. Along with Giacometti's Grand Tete Mince (sold for $53,282,500 against a pre-sale estimate of $25-30 million) the Picasso is one of the highlights of the Mrs. Sidney Brody sale held at Christie's in May. 99% sold by lot and value, it is the most valuable single-owner collection ever offered at Christie's New York. At Sotheby's London, Giacommeti Walking Man sells for £65,001,248, setting a new auction record for the artist.
2011
Significant sales to and from museum collections this year include Jan de Bray's David playing the Harp ahead of the Ark (sold to the Kunsthalle Karlsruhe) and Renoir's Femme cuelliant des fleurs sold on behalf of the Clark Art Institute. Other sales to Private Collectors included works by Guardi, Picasso, Magritte, Rodin and Tillson. Dickinson New York stages several successful exhibitions, including a Surrealism show and one dedicated to Brazilian Concrete Art.
Christie's holds its first online-only auction, with 100% of the lots sold. The Elizabeth Taylor Jewellery Collection at Christie's earns a total of $115.9 million, making it the most successful jewellery auction ever staged.
2012
Dickinson stages one of its most successful exhibitions ever, with Carlo Labruzzi: The Grand Tour nearly selling out. At Masterpiece, Dickinson sells a Van Dongen and four works by Tiepolo, all to Private Collectors. Other important sales include works by Van Gogh, Warhol and Bacon, as well as Allori's Portrait of Cosimo I de Medici which is sold to the National Galleries of Scotland.
The pastel version of Munch's iconic The Scream sells at Sotheby's New York for $119,922,500.
2013
Dickinson achieves more sales to international museums, negotiating Mostaert's rare and important Discovery of America to the Rijksmuseum and Giordano's Christ Driving the Moneylenders out of the Temple to the Louvre Abu Dhabi. Works by Gnoli, Monet and Constable are sold to Private Collectors.
Dickinson participates at Frieze Masters for the first time, juxtaposing compositions by Claude, Constable and Monet against contemporary interpretations of those scenes by Vik Muniz in Landscape Revisited. Dickinson stages an exhibition of contemporary sculpture, while Dickinson New York offers a range of shows including White; Paul Klee: The Bauhaus Years; and Elsa Hansen: Eve through Eve.
Dr. Molly Dorkin joins the Dickinson team from Cambridge University.
Warhol's Solver Car Crash makes $105.4 million at Sotheby's New York. Bacon's Three Studies of Lucien Freud sells at Christie's New York for $142.4 million. Also at Christie's, Koons's Balloon Dog sets a new record price for a work by a living artist when it sells for $58,405,000.
2014
Dickinson achieves a number of notable sales at TEFAF Maastricht , including works by Arp, Dalì, Kapoor, Klee, Léger and Van Gogh (whose Moulin de la Galette is this year's highlight piece). Magritte's Le Goût de l'Invisible was acquired by the Kunsthalle Karlsruhe. Other notable sales include works by Rodin, Picasso, Gossaert and Sittow.
At Frieze Masters, Dickinson presents a show focusing on Picasso's early years in Montmartre and his Rose Period, with paintings, drawings and sculptures by the artist and his friends. In the gallery space, Dickinson shows work by Italian Modernists while Dickinson New York shows pieces by Jasper Johns.
Tate Modern's exhibition Henri Matisse: Cut outs becomes London's most visited entrance-charged exhibition in history. At Christie's, the November Contemporary Art sale totals $852.9 million, making it the most profitable single auction ever. Sotheby' New York sells O'Keeffe's White Calla Lilly for $44 million, the top auction price paid for a work by a female artist.
2015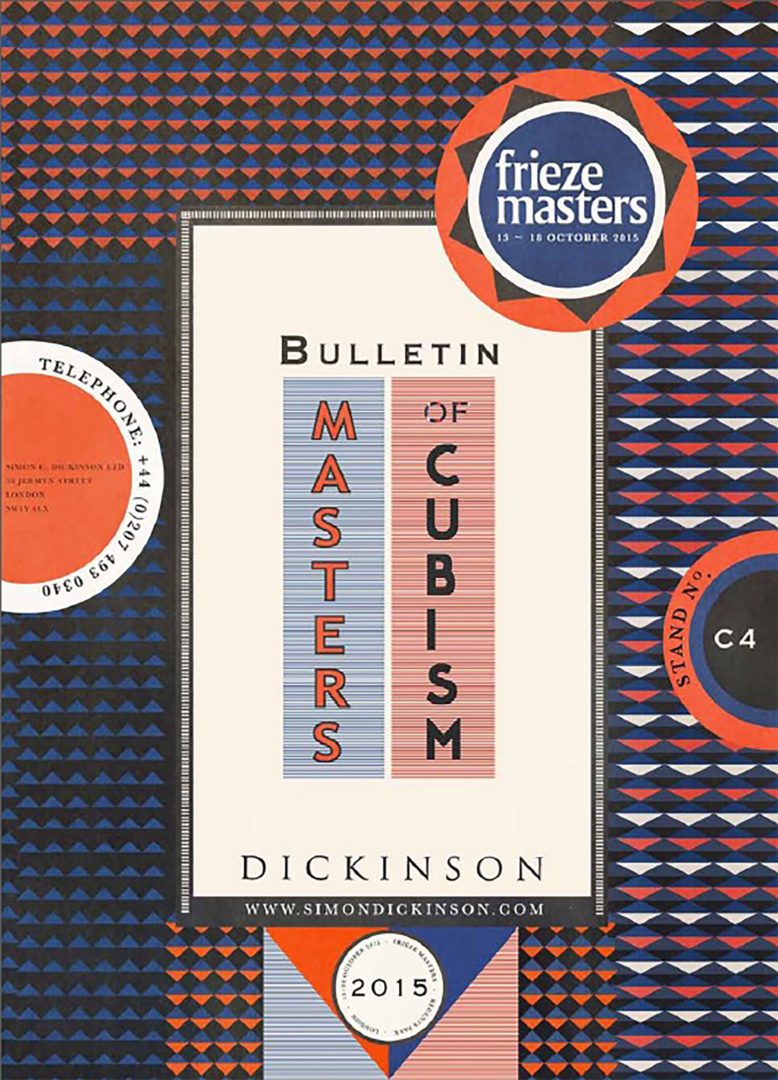 Dickinson dedicates its entire Frieze Masters stand to Masters of Cubism, presenting highlights of the early Cubist movement in context with period furniture and a scholarly brochure. Sales include works by Laurens, Mondrian and Rodin. Dickinson stages an exhibition of Eight Sculptures by Joan Miró curated by the artist's grandson Joan Punyet Miró and Martin Kippenberger: Posters 1977-1997.
Dickinson New York presents Domestic Evil, featuring works by emerging contemporary female artists and Masters of Modernism. 
This year sees a number of new auction records set. Picasso's Les Femmes d'Alger (version O) fetches $179.3 million at Christie's New York, the highest price paid for an artwork at auction. Modigliani's Nu couché, also sold at Christie's New York, takes the second place spot, selling for $170.4 million. Meanwhile, at Sotheby's in London, Richter's Abstraktes Bild sells for £30.4 million, setting the record for the sale of a work by a living European artist.  
2016
At TEFAF Maastricht, Dickinson concludes several museum sales, including Bastien-Lepage's Au Temps des Vendanges (sold to Van Gogh Museum) and Matisse's Composition (sold to Hilti Foundation). Dickinson also participates in the first ever TEFAF New York. Top sales to Private Collectors include Renoir's Au Bord de l'Eau and Picasso's Portrait de Mademoiselle C.E., as well as works by Leger, Hilliard and Raeburn. Dickinson's stand at Frieze Masters is dedicated to Surrealist Revolution, with sales of works by Tanguy, and Picasso, among others.
Dickinson negotiates Ramsay's iconic portrait of Bonnie Prince Charlie to the National Galleries of Scotland.
Dickinson New York stages a series of exhibitions dedicated to Postwar and Contemporary art, including 'Scent', 'The Coveter', 'Julio Felix: America' and 'Milena Muzquiz – Jungled Up Gravity'. The team is joined by Modern, Contemporary and American Art specialist Lilly Dawson.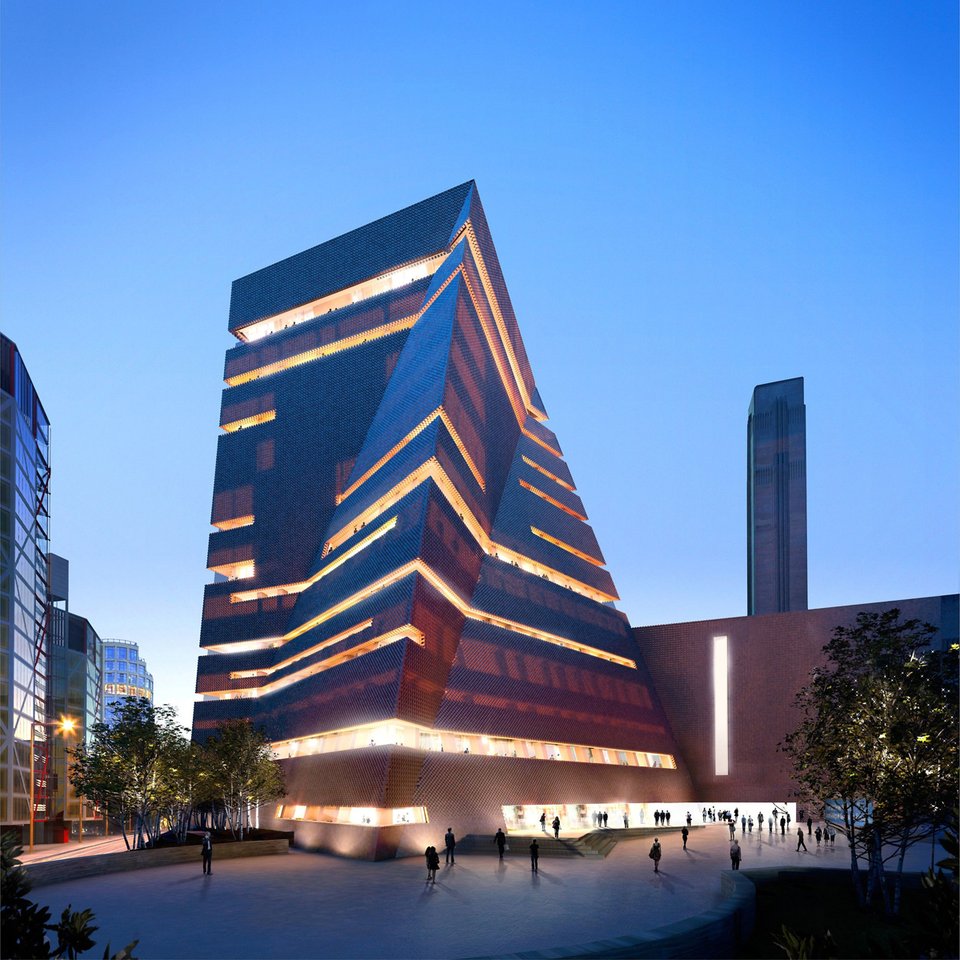 The Tate Modern opens its new extension to the south of the Turbine Hall. Like the original Tate Modern, it was designed by the firm Herzog & de Meuron.
2017
At TEFAF Maastricht, Dickinson features highlights including Lovis Corinth's exuberant Bacchanale, which is acquired by the Niedersachsisches Landesmuseum Hannover. Dickinson honours the centenary of De Stijl with its exhibition at the inaugural TEFAF New York Modern edition in May, and sells Robert Delaunay's majestic La Tour Eiffel to a Private Collector.
This year's Masterpiece highlight, Caillebotte's Voiliers sur la Seine, is sold to a Private Collector. Over the summer, Impressionist and Post-Impressionist highlights travel to Moretti Fine Art in Monte Carlo for a joint exhibition Summer in Monaco. For Frieze Masters in October, Dickinson dedicates its stand to European Expressionism, with examples by groundbreaking members of Die Brucke and Der Blaue Reiter. Sales include Stilleben mit Kanne by Jawlensky; Blümen in Glasern by Klee; and Allee vor Berg by Münter. Other important sales this year include Pissarro's La Route d'Osny (also to a Private Collector); and Brauner's Le Déserteur, sold to Museum Boijmans Van Beuningen.
The world auction record is shattered when Leonardo's Salvator Mundi sells for an astonishing $450.3 million, making it the most expensive work of art ever sold. It will be on display at the newly opened Louvre Abu Dhabi, where it will hang alongside masterpieces including Bellini's Madonna and Child, sold to the museum by Dickinson in 2009. A Basquiat breaks the $100 million mark at Sotheby's when it fetches $110.5 million.
2018
2018 marks the 20th anniversary of Dickinson's first appearance at TEFAF Maastricht as well as the gallery's 25th anniversary.
In New York, the Dickinson team welcomes William O'Reilly, formerly Director of Impressionist & Modern Art at Bonhams and Head of Old Master and 19th Century Drawings at Christie's.